<![if !vml]>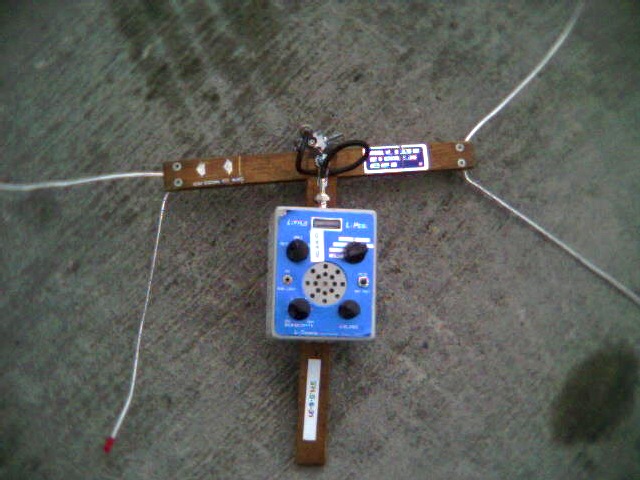 <![endif]>
Civil Air Patrol saves the day again.
This morning at about 1030, Dave Marten called the 37 Bomb Squadron Ops desk asking for me. When I got there, he let me know that there was a beacon going off and he was concerned that it might be in the aircraft he was currently getting ready to fly. Because its typically regarded as poor form to fly around the Western United States with a beacon transmitting on guard, he asked me to look into it.
I proceeded to life support and asked them if anyone was looking for the beacon. "Oh yes sir, the other squadron is looking right now!" When we called them later, we came to find out that they weren't out looking because no one in the shop had a flightline driver's license. I asked them if they had a Little L-Per. "A what?" I described it and, "oh yes sir, its in our van." Where's the van? "Oh, its in vehicle maintenance sir. Its broken." Okay, could someone please go get it? "Sir, couldn't we just find it using a PRC-90?" Just get me the Little L-Per please.
Once I changed the batteries and grabbed a brick, we were off to the races. A reading in the parking lot told me that the beacon was in the 70 row, not the 80 row where Capt Marten's jet was parked. So we headed to the row and had the beacon located in about 10 minutes. Easily done when you know what you're doing! The beacon was in the spare parachute that was loaded on aircraft 86-0111. We let SARDOT (Marten) know by radio that it wasn't his jet and shortly thereafter silenced the beacon.
One of the life support troops was certain that the beacon was in a jet in hangar 71. I told him as nicely as I could that I'll believe my equipment (STS) before his hunch. It was a humorous moment among many.
The bottom line is that 1) the life support troops here on base still need a little help when it comes to finding and ELT and 2) they don't have a sense of urgency about it at all.
I made a quick call to AFRCC but they didn't have an incident opened for the beacon, so it hadn't been going off for too long. I learned that 243.0 MHz satellites are "few and far between" due to one of them being offline because of a collision with space junk.
It was a fun morning. I figured you'd enjoy reading about it.
Elemental
A solution